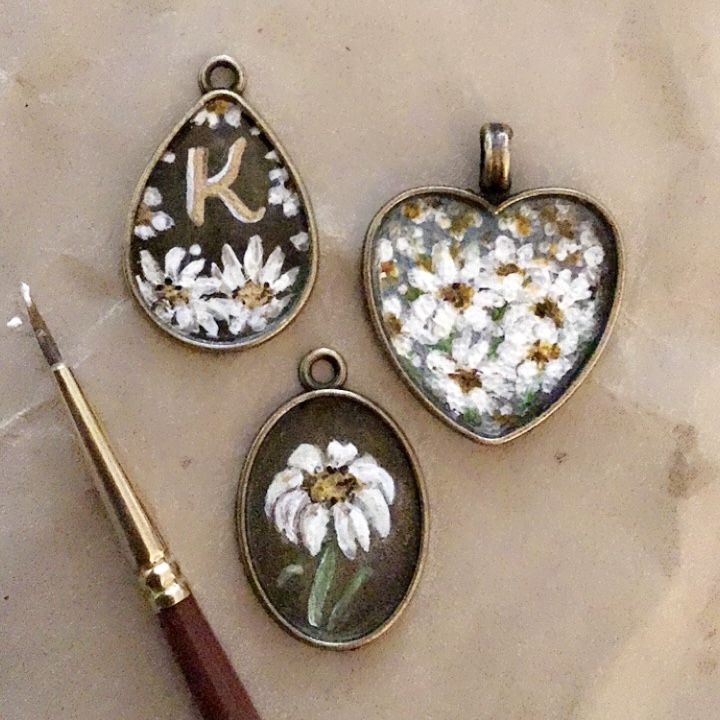 Hello, Tiny Paintings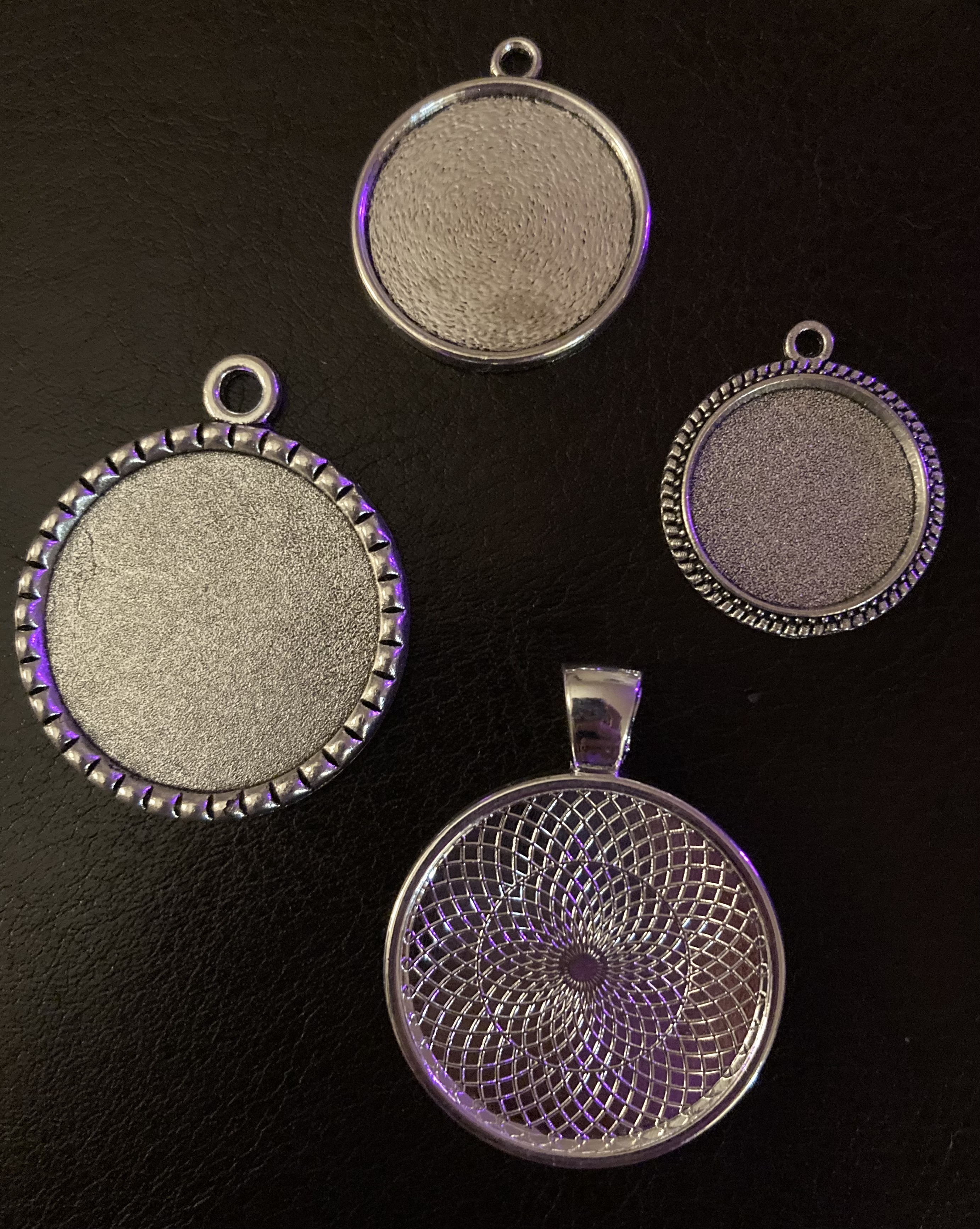 It all begins with
big
ideas and
tiny
paint brushes!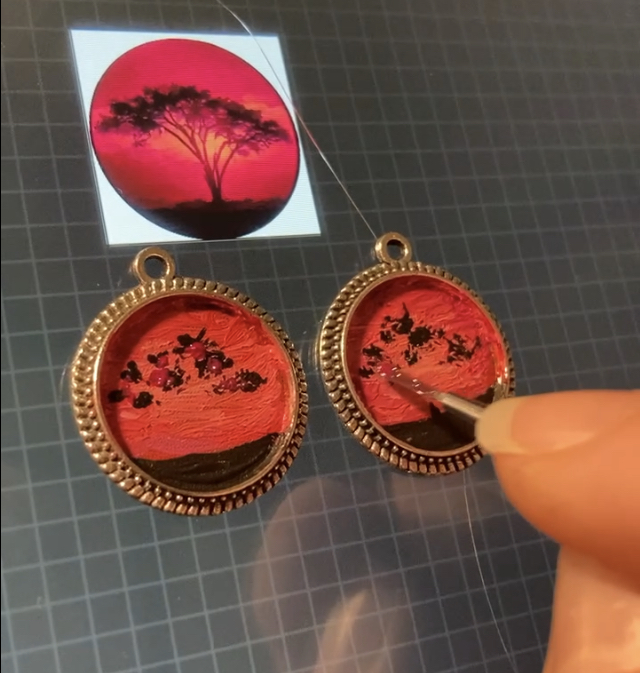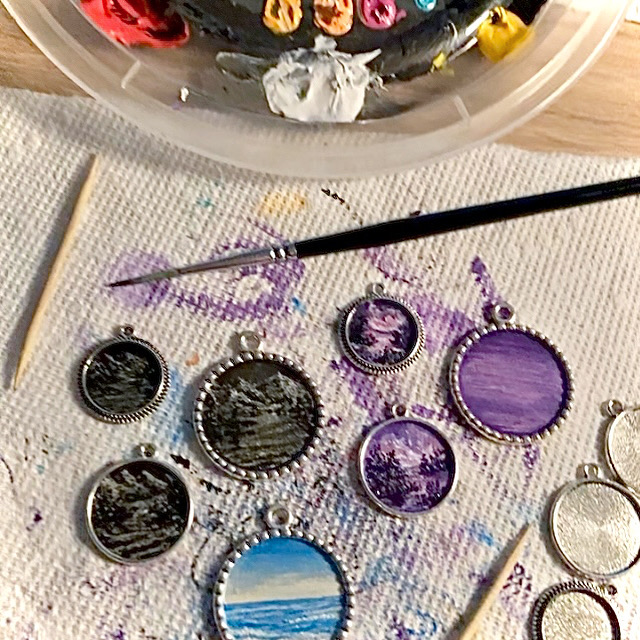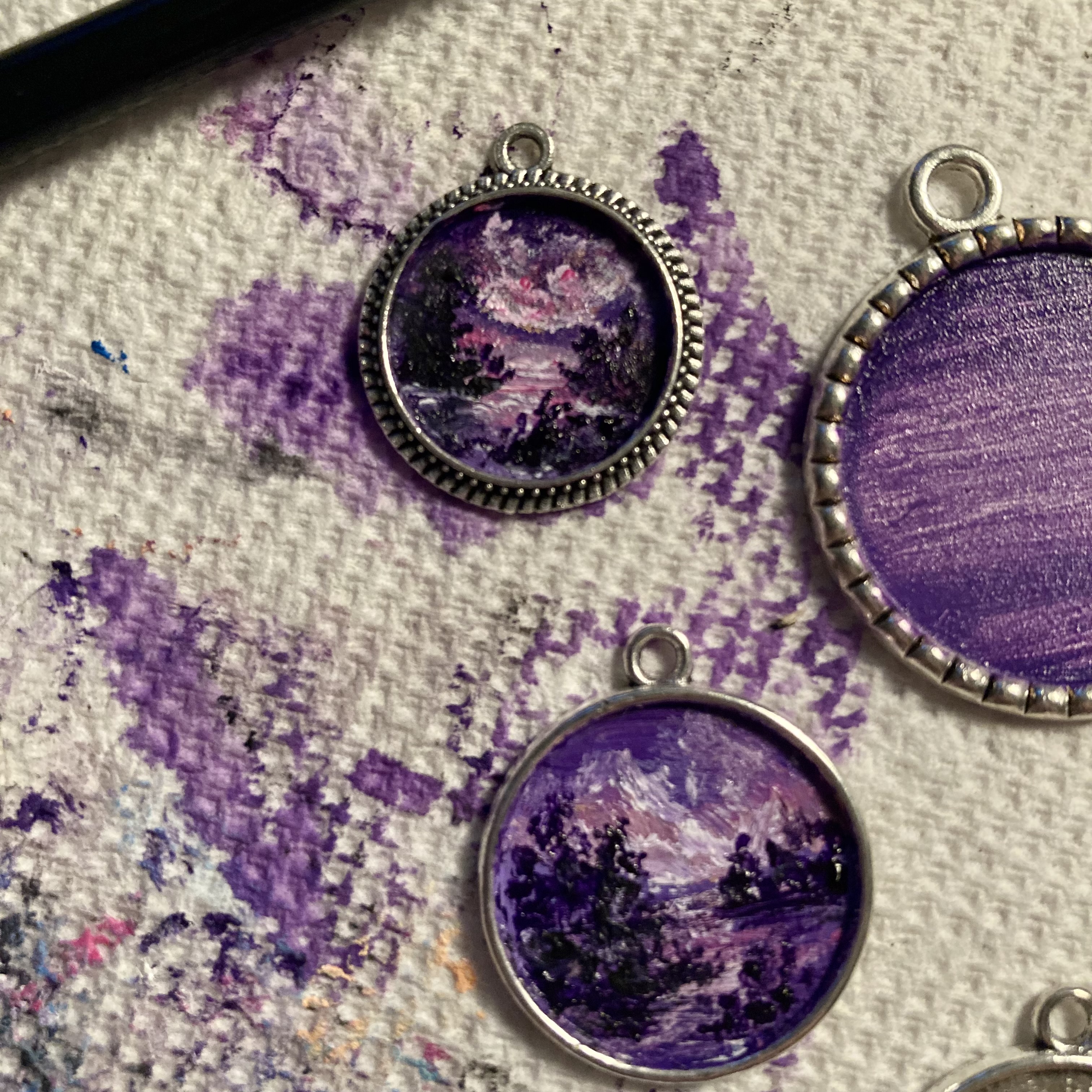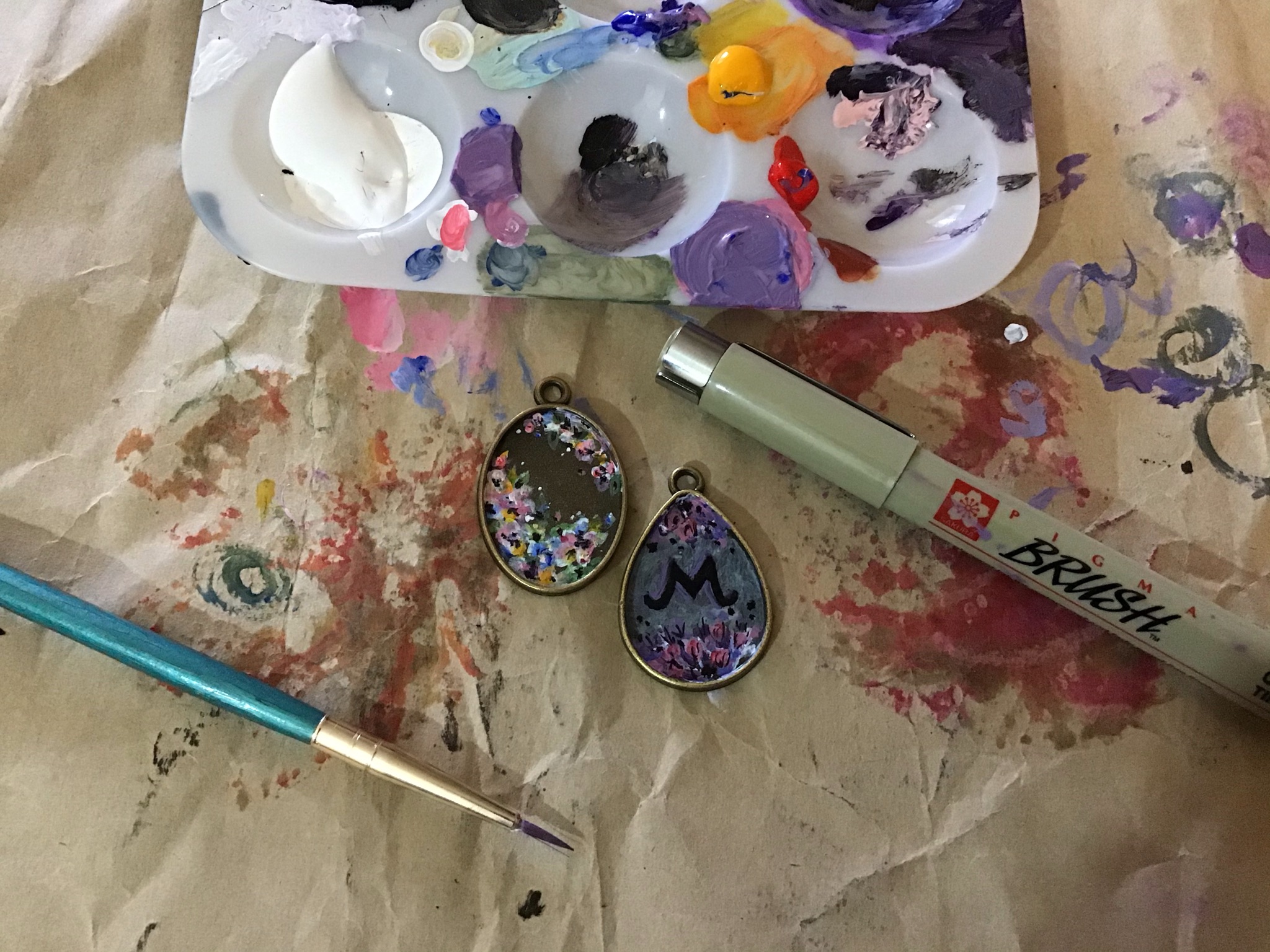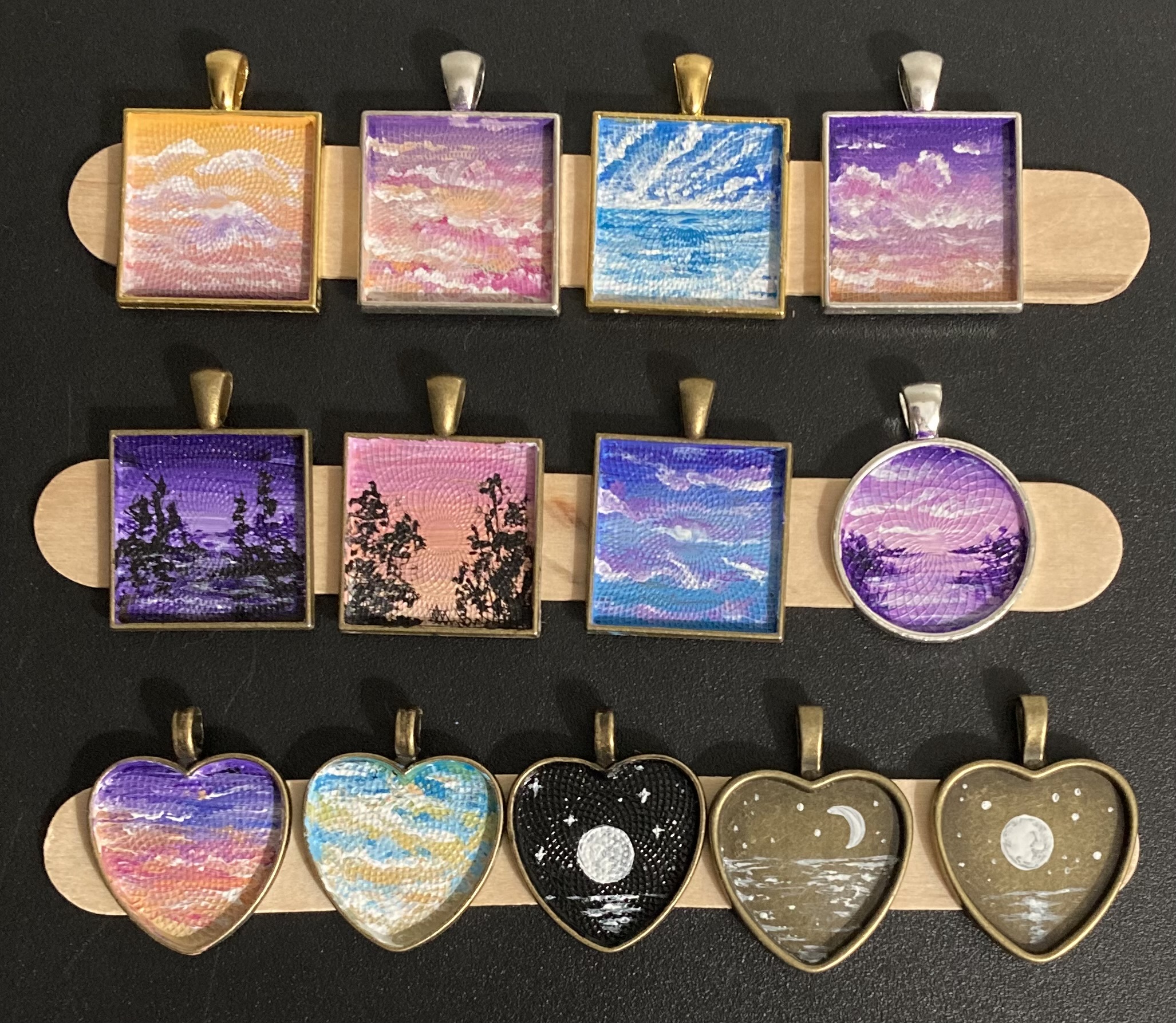 Then, it's time for Art Resin.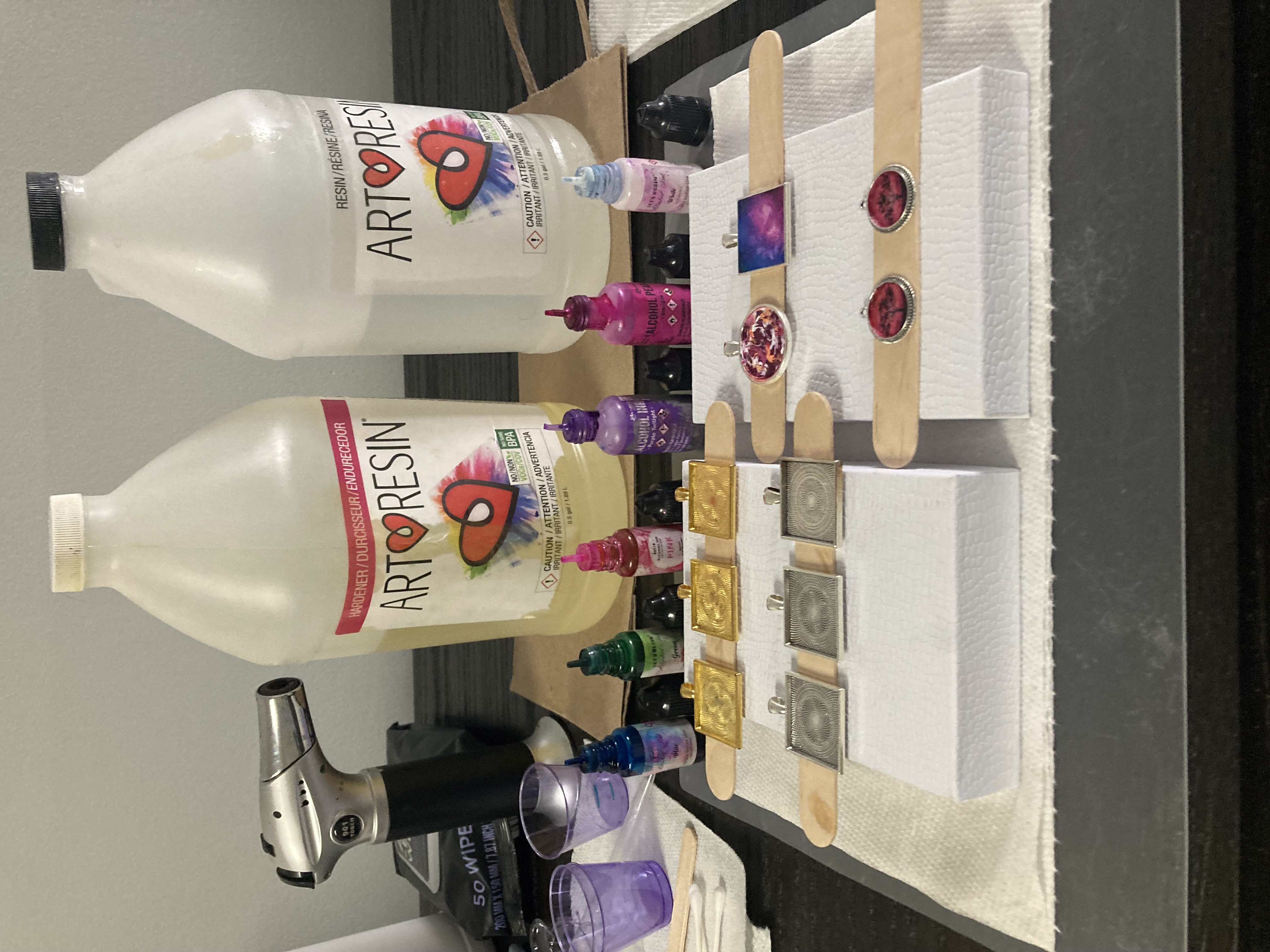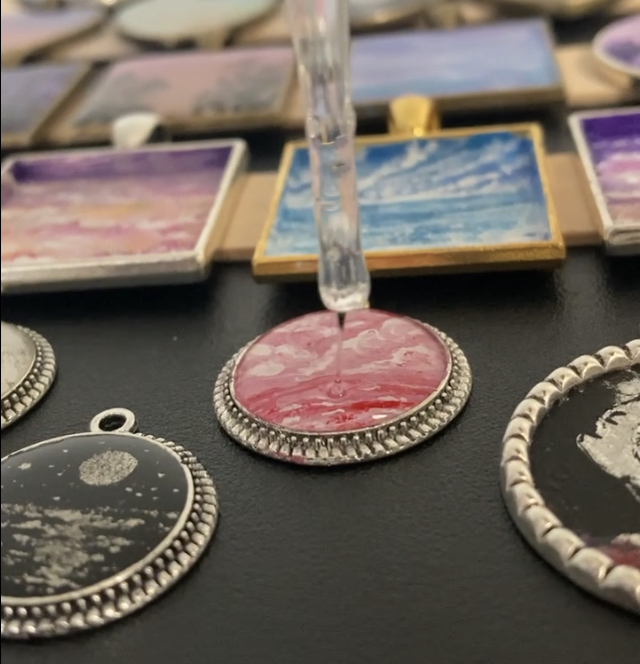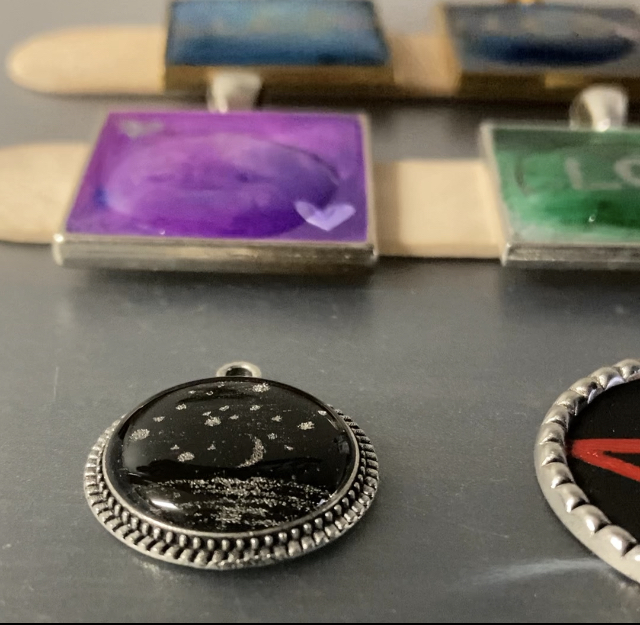 I use a flame to pop air bubbles for a glossy shine.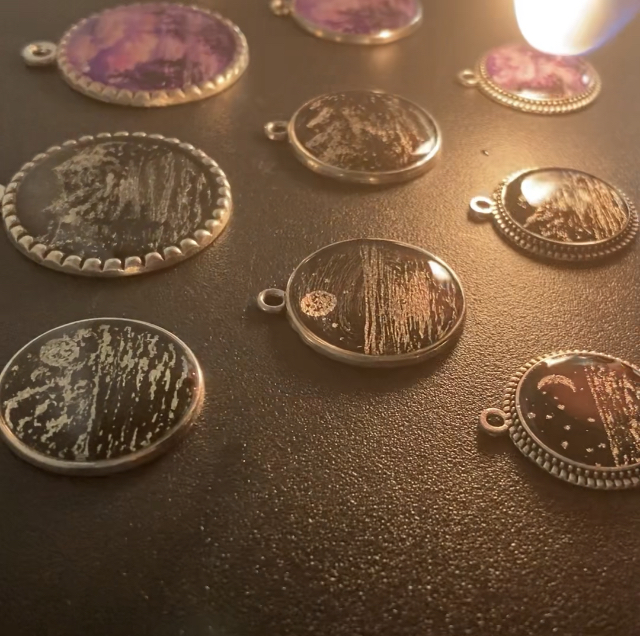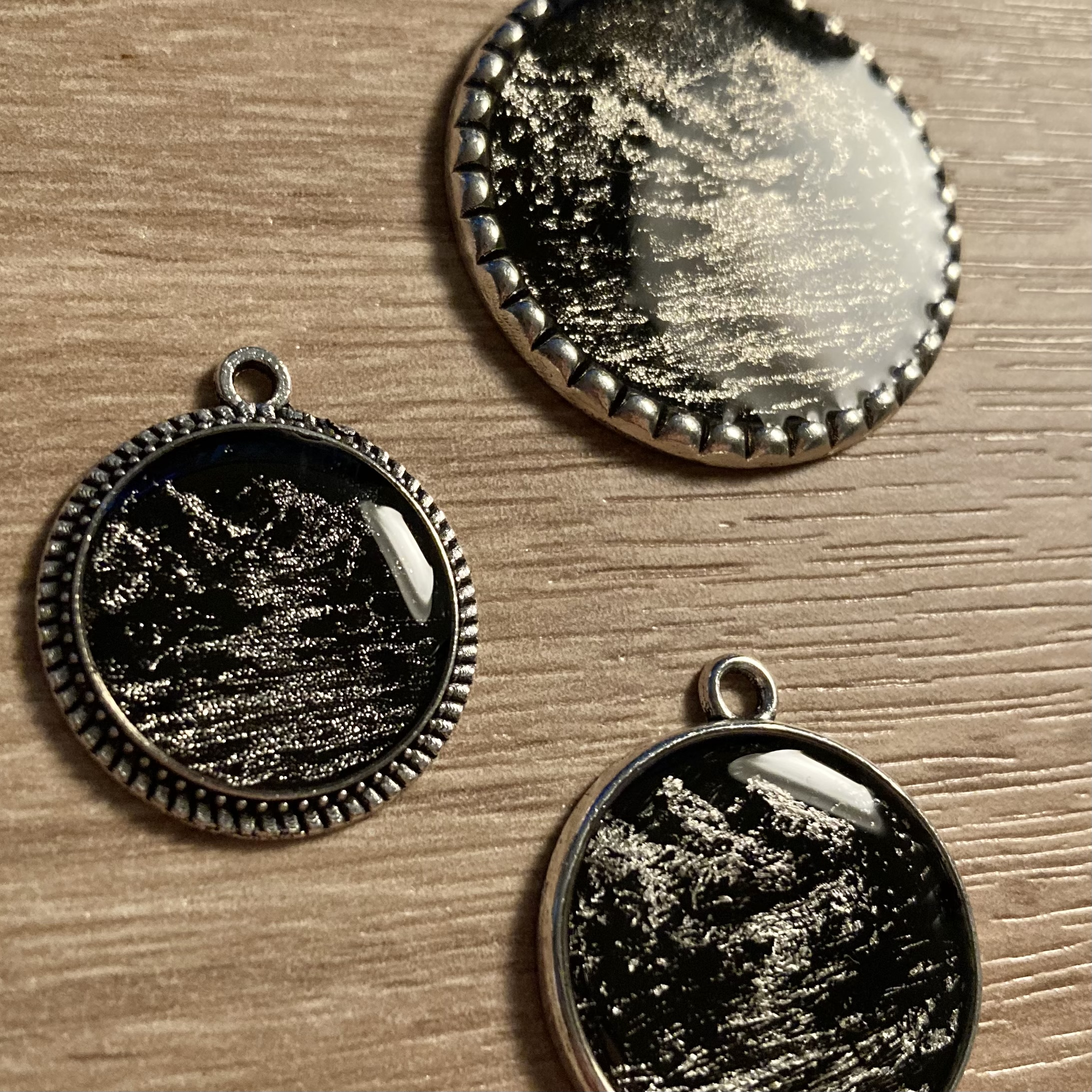 Pendants are available as
Custom Keychains

Personalized Necklaces

& One-of-a-Kind Earrings



Care Instructions:
Keep Dry
Jewelry will tarnish if exposed to excessive moisture or sweat.
Use a dry lint-free cloth and gentle, circular motions to polish pendant.
Snake Chain Kinks

Pinch the chain with two fingers above and below the kink, gently pulling apart until the kink releases. It can help to smooth your fingers over the kink while pulling to better support the chain.
This method only works for snake chains, and should
not
be used to detangle other necklace chains.