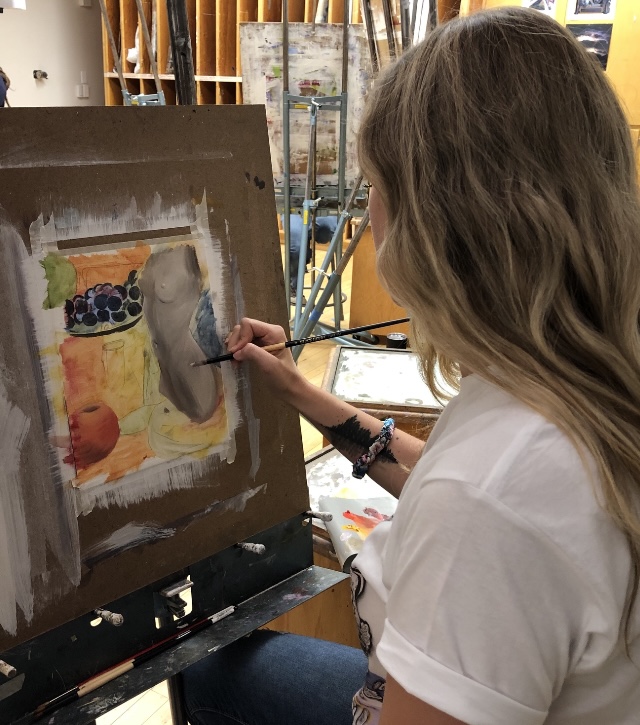 Michigan Based Artist, Inspired by Nature's Beauty
•••
I have always been "artsy fartsy" according to my family, but I started painting for real my freshman year of college and never stopped.

In 2018, I graduated from Mott Community College where earned three associates degrees, but I decided to go back to school in Grand Rapids to learn more about art.
This is the culmination of my work so far.
🌈🎨💜
I've Created:
• Beautiful Paintings
with Acrylic Paints, Guache, & Oil Colors
• Intricate Drawings
using Charcoal, Colored Pencils, & plain ol' Pencils
• Digital Art & Graphics, Tattoo Design
with Procreate for iPad
• Timeless Accessories
by painting tiny landscape designs on a variety of metal pieces, each sealed with a layer of protective ArtResin
• Custom Commissioned Crafts
like Hand Painted Coasters or Resin Splash Chess Pieces
• Printed Merchandise
like Stickers & Magnets made from my favorite paintings
If you have an idea for art, let's talk! I'd love to make your vision a reality.
(810) 247-9196
I am based in Grand Rapids, where I live with my boyfriend, Keegan, our cat, Nala, & lots of plant babies. If you'd like a tour of my art studio, please contact me. 💕

Amanda G. Ramsey
Artist